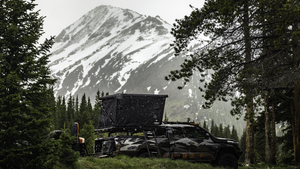 Our biggest sale of the year!!

(720) 370-8882 Or Sales@gofsr.com
★★★★★

After dealing with some really rough companies and products, I was really burnt out on trying to get a rooftop tent. We saw the Memorial Day sale and with one last chance, we bought a tent and gave it a shot. It was a night and day difference.

The customer service was amazing. Casey was extremely kind, willing to help, answered a ton of questions, and even mounted the tent to my truck for free. They were kind, knowledgeable, and willing to go the extra mile. The quality of the tent is superb and we get compliments every single day. I am seriously blown away by this thing. We love it and it's a staple of our camping now. Can't recommend enough.

Tyler
★★★★★

It's rare these days to find top quality products AND top quality customer service. Our experience could not have been better. Thank you for being so rad!

Chad
★★★★★

Now that I have had a couple of outings in the tent I have to say I love it. At night it dropped into the low 30's but it was nice and warm inside the tent. With everything zipped up it really holds the heat in. When it warmed up mid day we just unzipped two sides and got good airflow and kept it really nice inside. This tent has great features and seems to be made really well. We went with the small annex because it sets up fast and works perfect for a changing room and storage. My wife and I will be camping a lot more this summer because its so easy to use. I couldn't be happier.

Roger
★★★★★

This is the second hardshell tent I have owned, and find it to be a huge improvement over my last (tepui hybox). The ease of setup for most hardshell tents is usually quick and easy, but the tucking and closing tends to take a bit more time - not with this one! This tent closes just as quick as it sets up, which is huge if you need to travel somewhere in a pinch. The added room to store bedding and the ladder makes this even quicker!

on top of that you get the value of the boot bags & led strip, the ruggedness, the rail mount system, ability to install a roof rack, and the whole thing is relatively light weight! really impressed by this tent and am glad to have installed it on my Jeep. Nice work FSR!

Author's name
★★★★★

We set up the tent on top of the Transit van, and immediately were grateful for the ease of set up. We used to have a different tent that required us to unzip all the way around which was difficult on a lifted van. The tent is spacious and sturdy and the gas struts work smoothly and the hubby said closing it up was surprisingly easy. So far so good. Grand Canyon in November!!!

Vegas Trail Runner
Not sure what rooftop tent is best for your vehicle? Take our RTT Quiz to discover the answer!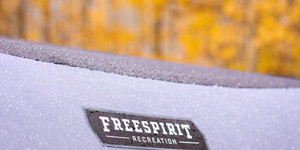 ABOUT US
Housed in the hills of Golden, CO, the Freespirit Rec team is full of avid outdoors people always looking for the next adventure. We never stop imagining and innovating so we can design and produce the best camping gear for outdoor enthusiasts like us.
Learn More
RESOURCES
Need to know which RTT is the best fit for your car? What about the best cold weather camping gear? Explore our product manuals, camping hacks, and more in the Resources Center.
Learn More